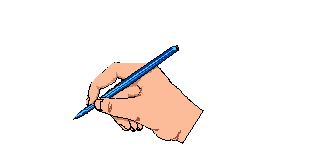 211 South Plank Rd, #3
Newburgh, NY 12550
phone- 845.566.4303
fax- 845.566.4255
---
Welcome to Orange Lake Physical Therapy
Orange Lake Physical Therapy is an employee-owned practice that specializes in orthopedic, sports and pediatric rehabilitation. Our highly trained and caring staff is committed to providing patients with individualized quality care.
Our treatment programs begin with a thorough evaluation consisting of a home exercise program. After the initial evaluation, the patient will receive one-on-one treatment by a skilled physical therapist. These specialized treatments consist of hands-on techniques, therapeutic exercise, and modalities, all of which are designed to aid the patient in their return to work, sports, and everyday activities.
Our goal at Orange Lake Physical Therapy is to provide quality successful rehabilitation in a friendly and comfortable atmosphere. This high quality care is a collaborative effort between patient and our staff. You will not feel like you're just another number with us.
Orange Lake Physical Therapy specializes in, but is not limited to:
Pediatric Rehabilitation
Orthopedic Sports Injuries
Arthritic Disorders
Back & Neck Pain
Joint Replacement
Auto & Work Related Injuries
Pre & Post Surgical Therapy
Hours of Operation

Monday
Tuesday
Wednesday
Thursday
Friday

8:00 am to 6:30 pm
8:00 am to 1:00 pm
8:00 am to 6:30 pm
8:00 am to 6:30 pm
8:00 am to 4:00 pm